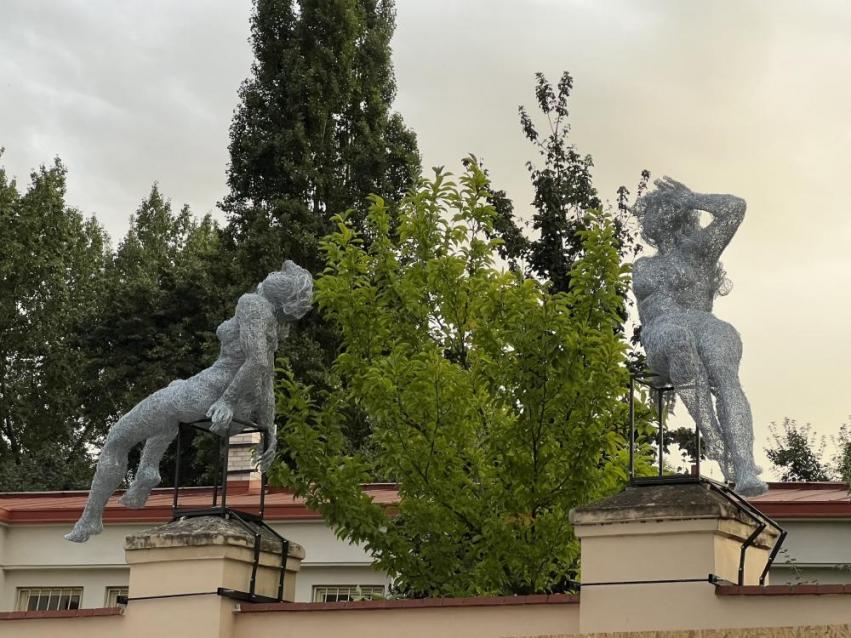 site-specific
"I pro tebe latté a cheescake?…"
2023, rabicová síť, žárově zinkováno
Site - specific instalace pro zaslepenou bránu barokní zdi na ostrově Kampa v Praze.
Ženské figury vycházejí z estetiky sochařské výzdoby barokních a klasicistních domů.
" Latte and Cheescake for You As Well ?…"
2023, wire mesh, galvanized
Site - specific installation for walled gate in a baroque wall on the island of Kampa in Prague.
Women figures are inspired with sculptural decoration of baroque and classicistic houses aesthetics.